Switzerland
Teamleader:
Marianne Rentsch, Wengi
Freestyle participants:
Marianne Rentsch and Lagotto Oli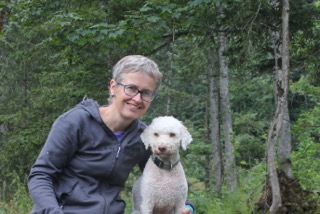 Club: GDS Switzerland
Trainer: Claudia Moser
Music: "Prince Aladdin". A Story of 1001 night
Yvonne Belin and Border Collie Alice del Mulino Prudenza Brains 'n Beauty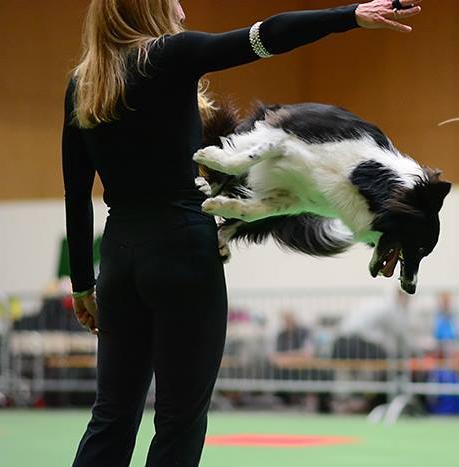 I am honored, proud and thrilled to bits to represent Switzerland at the World Championship 2016, this memorable HTM and Freestyle-event hosted by our dear Russian friends. We also like to thank them for the organization of the event and provision of the venue, which is involving a huge workload for all involved and volunteers. From the bottom of our hearts: Thank you!
To me canine freestyle is a sport which creates a wonderful partnership and strong bond between the handler and his dog. It's a unique combination of music, dance, stage performance and dog training. It's just magical moment when you realize that you dog all of a sudden understands what you want him to do, when you notice that your both's movements are coordinate, harmonious and pleasing to watch: That's the moment when true communication between two distinct beings becomes visible. A deep bond between two souls is born.
I would like to see myself as the living example of that you don't necessarily need to come from the highly specialized and professional world of dog training or dance to practice this wonderful sport: I myself can't list proud dog-experience, I'm no dog trainer, no workshop instructor of canine freestyle, I haven't had the chance to grow up with dogs, I only just started this sport (any canine sport at all) 5 years ago, with my first dog ever – Alice – my big love!!! Nevertheless, with tons of love, patience, regular training and positive reinforcement, we have done quite well until now.
I thank Alice from the bottom of my heart!!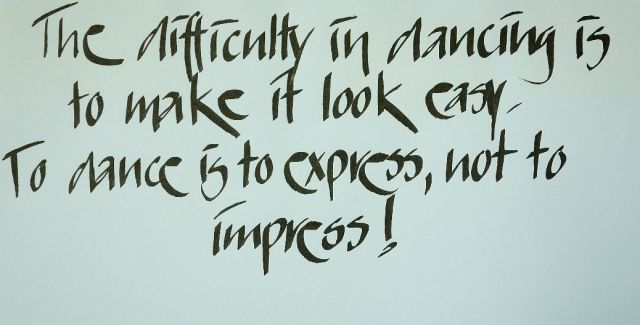 These expressive and unforgettable words by a famous choreographer stand as Alice's and my model and dream to realize.
Kisses from Switzerland: we can't wait to meet and see you all soon!
Good luck to all participants: Let's dance!
Club: GDS Switzerland
Trainer: Train my dog myself
Music: " ещё не определена".
Monika Ballerini and Border Collie Breeze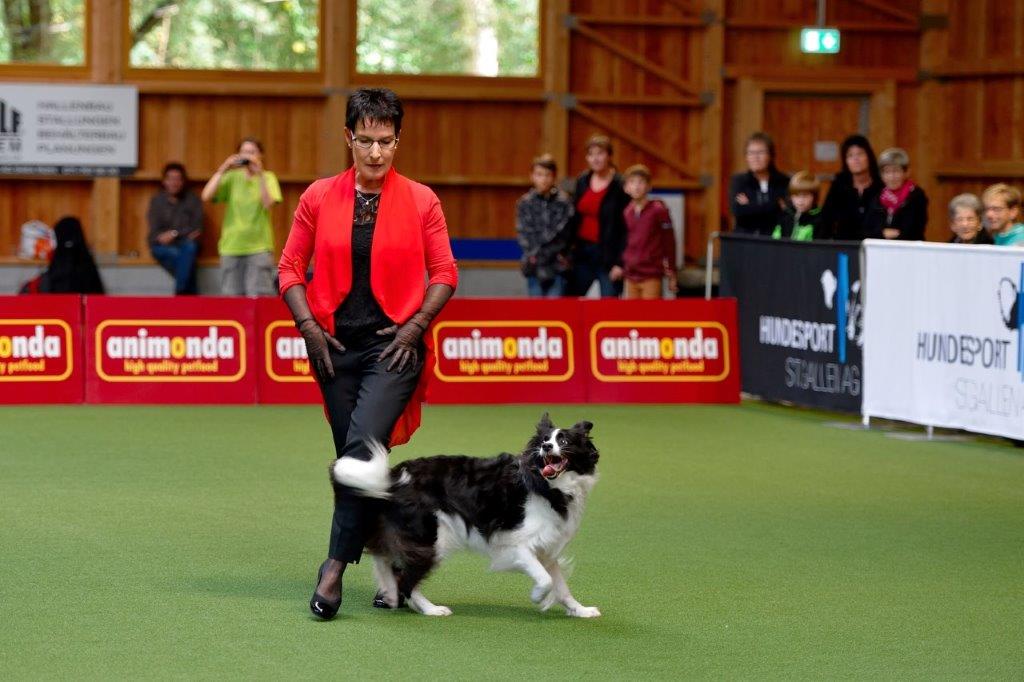 Club: Hundesport Reussb?hl / Littau GDS Switzerland
Music: "Jealousy / Cumparsita". Tango with Partner Dog
Monika Ballerini and Papilon Amaria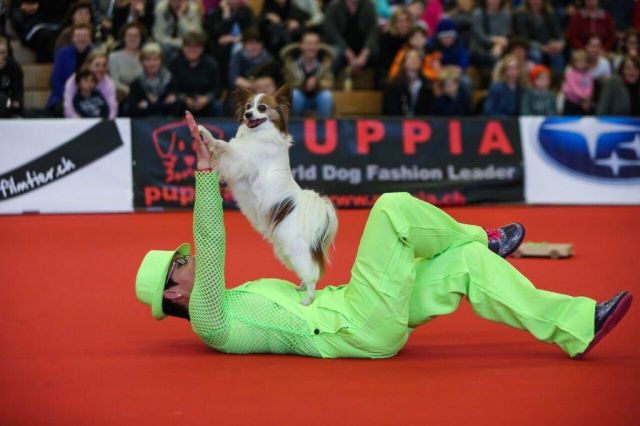 Club: Hundesport Reussbühl / Littau & GDS Switzerland
Music: "TV/Film-Music-MIx". Entertainment in green
---