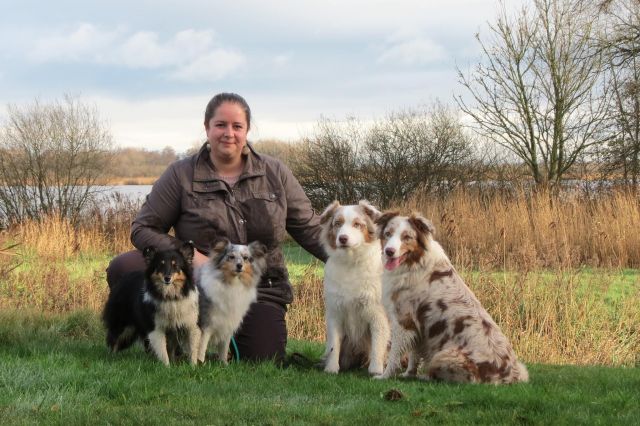 My name is Esther Niemeijer and I live in the Netherlands with my 4 dogs: Yuna and Raven (Shelties, mother and daughter), and Jody and Alice (Aussies, also mother and daughter). Here is a little bit about me and my experience in the dog dancing sport:
I've been involved in dog training since 2001, when I (finally!) got my first dog Ninja, a Labrador Retriever. I was 15 at the time. During the years we became active in all kinds of dog sports, including obedience, agility, flyball, show handling, gundog work and - of course – dog dancing.
I first became fascinated with dog dancing after seeing a demonstration. I loved seeing the bond between the dog and handler, the flashy moves, the music, the costume, the total picture.
Ninja and I trained some tricks but it wasn't until my second dog, Jamie (Sheltie), that I actually started competing in canine freestyle (in 2007). It was then that I really fell in love with the sport; I was hooked. Jamie and I were one while we were dancing. I loved that feeling, and so did he (he always let everyone know this by using his happy voice a lot ;)). Despite the barking Jamie became a champion in both HTM and Freestyle and was selected for two OEC's, two World Championships and the International at Crufts (2012). Jamie unfortunately passed away way too early, in 2014. I still miss dancing with him every day.
Nowadays you can find me at competitions with Jody (Advanced HTM and Freestyle; she has competed at two OEC's and one World Championship), Alice (Novice Freestyle) and Yuna (Novice Freestyle). Raven is only 9 months old at this time and we've only just started with some simple tricks; we will do some obedience training first. All of them love to work and dance.
In addition to competing I have organized some competitions as well, one of them being the OEC in 2013. I also give demos and workshops whenever I have time, and have been on the board of the Dutch dog dancing organization. I love being involved with the sport in several ways.
Since 2013 I am an official judge and since then I have judged in several countries, including the Netherlands, Belgium, Switzerland and in Germany, at the OEC in Stuttgart. All of these were great experiences for me.
I am very honored to be invited as a judge for the World Championships 2016 in Moscow, Russia. I am looking forward to meeting all the handlers and seeing some beautiful routines. What I like to see in the ring are happy dogs and happy handlers, performing routines that display the qualities of both. I want to wish all the competitors the best of luck with their routines. Remember to enjoy every moment in the ring!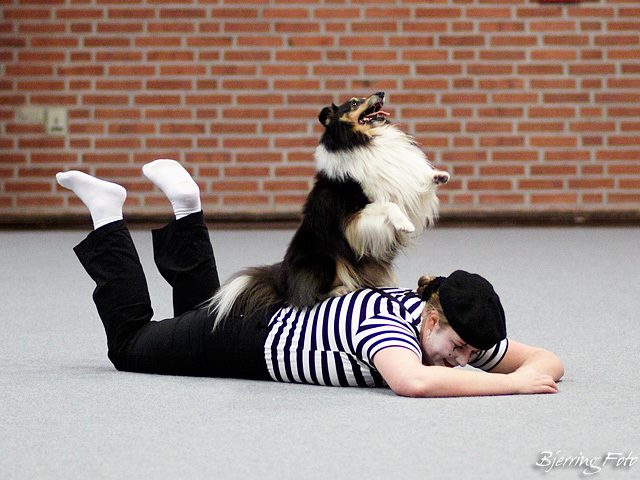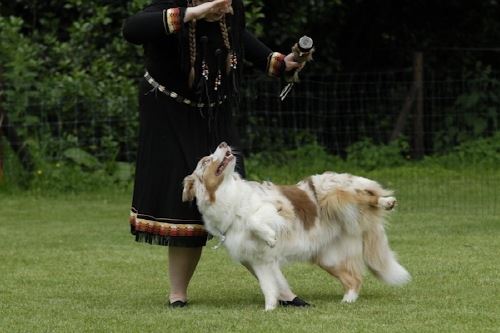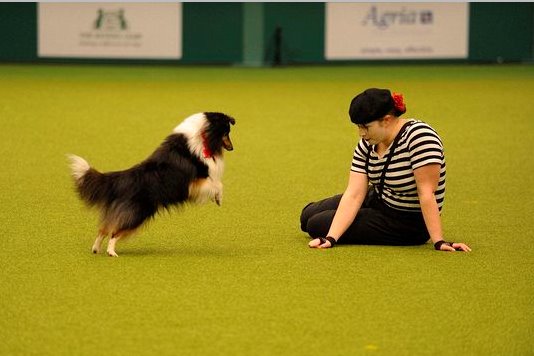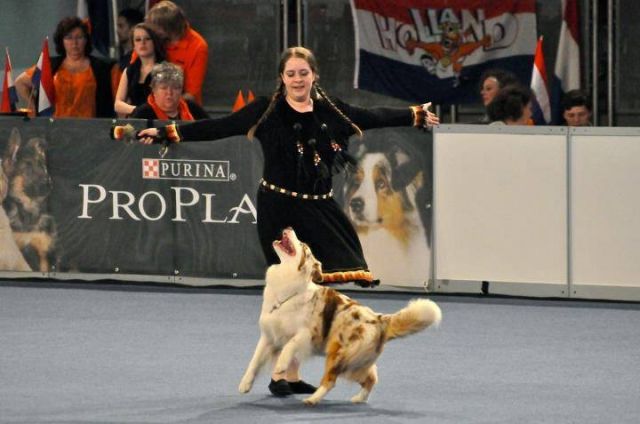 Best regards,
Esther Niemeijer
Videos of some routines: